The car wants the garage back!
We have the storage space that you may be lacking at home, office or business. Are you renovating or building and need somewhere safe to store items? Perhaps you are in between homes, maybe travelling or doing the grey nomad exploration (aka living the dream!). It could be that your quiver of surfboards has expanded and has taken over your garage (lucky you!).
Maybe you have merchandise or archived documents which you need to store on a temporary or permanent basis. There are a thousand and one reasons why we all need storage and you can be rest assured whatever you choose to store, it is safe and secure at Coast to Coast Storage.
Some of our unit sizes
We have many unit sizes ranging from 1.5m x 1.5m (2.25m2) to 10.7m x 3m (32m2). The most popular unit sizes are shown below. Please remember that unit sizes and details are approximate.
1.5m x 1.5m x 2.7 (2.25m2/7m3)
Imagine…a large closet space which can hold small furniture, tools, travel luggage, sport and leisure equipment. Ideal storage for uni students during semester breaks. Great too for up to 50 office archive boxes.
2m x 2m x 2.7m (4m2/11m3)
Imagine…a small bathroom space which can hold contents of a lightly furnished 1 bedroom apartment. This could be the space you call your spare room. Can hold approximately 100 office archive boxes.
3m x 3m x 2.7m (9m2/25m3)
Imagine…an average bedroom space or half a garage which can hold contents of a 2 bedroom home. Can hold approximately 200 office archive boxes.
4.5m x 3m x 2.7m (13.4m2/36m3)
Imagine…a large bedroom space which will hold the contents of a 2/3 bedroom home. A great space for commercial purposes.
6m x 3m x 3m (18m2/54m3)
Imagine…a single car garage space which will hold the contents of a 3/4 bedroom home. This unit space is slightly larger than the standard shipping container. It is an ideal space for a small car/ute/boat/jetski. Great space for tradies.
9m x 3.1m x 3.6m (28m2/84m3) to 10.7m x 3m x 3.6m (32.1m2/96.3m3)
Imagine…an extra large garage which will hold the contents of a 4/5 bedroom home. Great for commercial purposes and for storing merchandise or equipment. Ideal for large archival record storage. Allows for easy access to goods in storage.
NEXT STEPS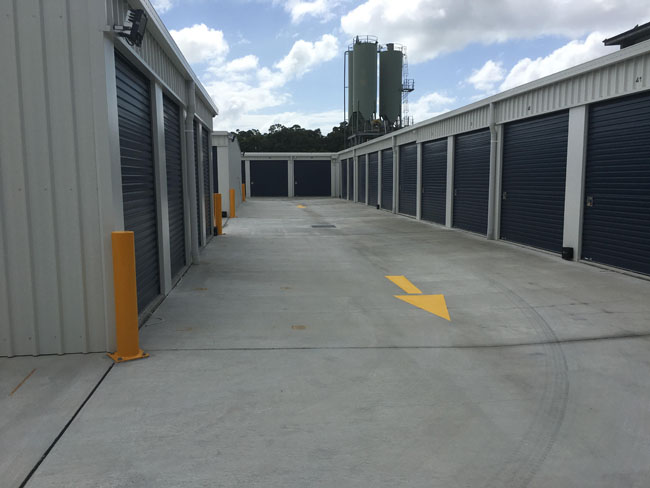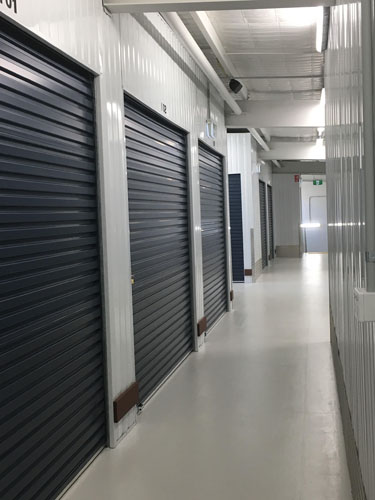 Coast To Coast Self Storage: Brand new, clean, easy self storage units in Kingscliff & the Tweed Coast. Call 02 66 744 064 today!
Secure storage units in Kingscliff & the Tweed Coast

CCTV & Security
We know how important your stored items are to you. The security of your belongings is vital to us, so we have CCTV cameras strategically positioned so the premises are monitored 24 hours a day, 7 days a week.

Unit & lock checks
We do daily padlock checks on every unit – an easy and effective way to prevent any issues & to monitor the condition of the space. Your padlock is a very important barrier & safeguard for your belongings.

Every entry is recorded
There is no unauthorised entry to our facility. Every customer has an individual PIN code access. Any vehicle that enters through the automated gate system is recorded.
Why choose Coast To Coast Self Storage