IF IT'S WORTH STORING...
The old saying "if it's worth storing, it's worth insuring" really does apply – and did you know that most home & contents insurance companies DO NOT COVER goods in storage unless you specify it as an add-on?
Our insurance plans are designed specifically for self storage and the processes involved with this industry. Chat to us about insurance options today.
Insurance Documentation
Important Insurance Information
Coast to Coast Storage Pty Ltd act as a distributor of Aon Risk Services Australia Limited ABN 17 000 434 720 AFSL 241141 (Aon) in issuing or arranging Customer Storage Insurance underwritten by QBE Insurance (Australia) Limited ABN 78 003 191 035.
We receive the full amount paid by you for access to the storage insurance benefits that we have arranged under our policy of insurance with QBE. Please contact us if you have any queries in the meantime.
Our Customer Protection Insurance Policy will provide you with Insurance underwritten by QBE Insurance. Insurance is on a pay by the month basis.
Your goods are not automatically insured when stored at our self storage facility and are your responsibility to insure. In particular, the following goods will not be insurable under the Insurance Coverage, if selected:
Goods with a total value less than $100;
Currency, deeds, securities, money, notes, jewellery, watches, precious stones, gold, precious metals, furs or garments trimmed with fur;
Motor vehicles and motorcycles;
Boats or watercraft or aircraft;
Hazardous, illegal, stolen, flammable, explosive, environmentally harmful, perishable or living goods or goods that are a risk to the property of any person (the storage of these items would be in contravention to our Self Storage Agreement and is not insured under the Insurance Coverage), this includes any flammable liquid, gas or oil such as petrol, kerosene, LPG, aerosols, diesel fuel or engine oil, any corrosive chemicals or nitrates such as chlorine, sulphuric acid or fertiliser; tobacco or cigarettes; paint; tyres in bulk; alcohol, wine or beer unless it is stored in a temperature, humidity and light controlled environment.
Your goods are Your responsibility
For more information, or to take out Insurance cover, simply speak with one our friendly staff members at Coast to Coast Storage.
Alternatively, if you would like more information regarding Customer Protection Insurance, you can download the Customer Protection Insurance Product Disclosure Statement.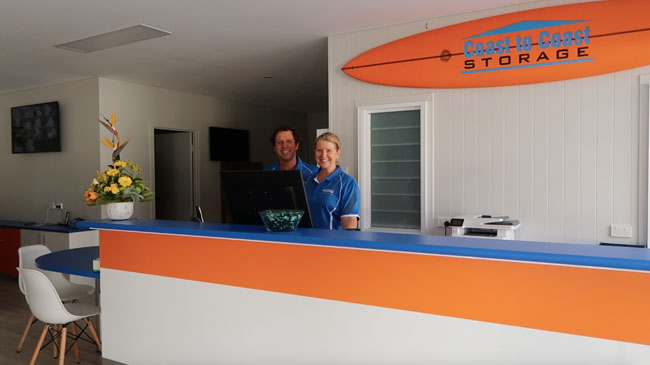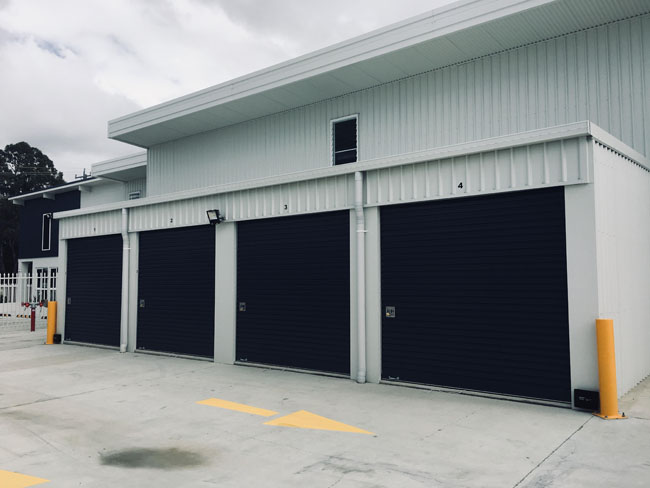 Coast To Coast Self Storage: Brand new, clean, easy self storage units in Kingscliff & the Tweed Coast. Call 02 66 744 064 today!
Secure storage units in Kingscliff & the Tweed Coast

CCTV & Security
We know how important your stored items are to you. The security of your belongings is vital to us, so we have CCTV cameras strategically positioned so the premises are monitored 24 hours a day, 7 days a week.

Unit & lock checks
We do daily padlock checks on every unit – an easy and effective way to prevent any issues & to monitor the condition of the space. Your padlock is a very important barrier & safeguard for your belongings.

Every entry is recorded
There is no unauthorised entry to our facility. Every customer has an individual PIN code access. Any vehicle that enters through the automated gate system is recorded.
Why choose Coast To Coast Self Storage